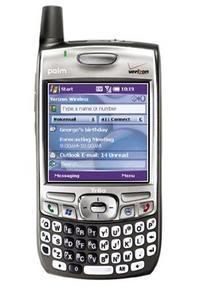 People using the system password lock to secure data on their Palm Treo smart phone may not be as safe as they think they are.
ADVERTISEMENT The Palm OS Treos have a flaw in the feature that allows users to access data, according to a security advisory from Symantec posted on Wednesday. Even if the device is locked down, anyone who picks it up can use the smart phone's Find feature to call up data on the device. Text information on Treo applications and databases, like Memos, Calendar and Tasks, can be accessed this way.
People can access the Find feature when the Treo is locked by issuing keyboard shortcut keys on the Emergency Call screen and the Call In Progress screen that pops up when an incoming call is accepted, according to the advisorySymantec's advisory also notes that a fix has not been issued.
"Virtually all of your organizations are currently supporting the use of mobile devices in one way, shape or form," says Maarten Van Horenbeeck, commenting on the issue on the Internet Storm Center Web site. "That these may impact the organization's security posture has been proven by new threats, such as cell phone viruses (Commwarrior, Cabir) and Bluetooth hacking. These examples show that an understanding of wireless technology needs to be built into all security capabilities within the organization; not just into policy statements, but also in their respective translation into procedures, guidelines and the supporting awareness programs."
Symantec recommends that users encrypt the data on their smart phones.